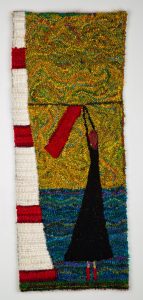 The Schedule.
1) The show, "I am a lighthouse, it is your call" at Harvest Gallery wraps up on Nov 16th.
2) NSDCC show Nov 21-23 at the Cunard Centre in Halifax…didn't think I could make this show but I have been hooking like a crazy lady, so I will be there!
3) Pop-up at NovelTea in my little town of Truro Nov 29th 10-2pm.
Let's do this thing!